Our Team
---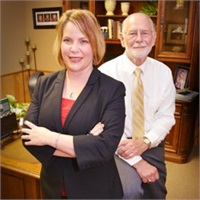 Caroline Jones and Joel Jennings
Managing Partners
Caroline Jones and Joel Jennings teamed up as managing Partners of the Metro Financial Group, LLC in 2003 when Caroline was promoted to a partnership position with the firm. This unique professional combination of Caroline's youth and Joel's seniority provides their clients with the services of a financial planning team that provides solutions based on Joel's forty-plus years of past experience in financial services coupled with Caroline's vision of well defined future goals. Both hold advanced college degrees with Caroline having received her Master of Business Administration and Joel receiving a Master of Mathematics.
Their professional relationship began in 1997 when Caroline was assigned by Murray State University to do an internship at Midwest Planning Associates, Joel's firm at the time. She immediately impressed him with her attention to detail, her command of new technology and her ability to quickly master complicated planning and investment concepts.
Joel's past experience as a former mathematics professor and college dean, and his experience in the financial services field coupled with Caroline's desire to learn and her undergraduate degree in finance all began to pay quick dividends. They discovered that their generation gap became an asset, not a liability. Joel loved to teach and Caroline was quick to learn. In the past, Caroline has taught evening classes in Economics at Shawnee Community College. In addition to Metro Financial Group, she is also an owner of Ribbons & Beaus Children's Boutique.
The nationally known financial guru, David Ramsey, advises his radio listening audience to seek out the services of a financial professional who has the heart of a teacher in order to achieve financial independence. If this concept makes sense to you, then it can certainly be fulfilled for a person when they choose the Metro Financial Group, LLC because both managing partners have been teachers in addition to being licensed as registered representatives and Joel being licensed as an investment advisor representative. Metro strives to educate its clients and makes every effort to keep them informed.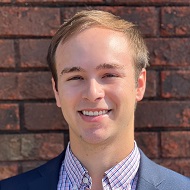 Jordan Windhorst
Investment Advisor Representative
Jordan Windhorst joined Metro Financial Group in 2022. Jordan graduated with a Bachelor's Degree in Finance and Financial Planning from Murray State University in 2021. Jordan has successfully completed the Series 7 and Series 66 securities licensing requirements. Jordan is a great addition to the Metro Financial Group team as he provides a uniquely fresh and conservative planning point of view that will be a great compliment to both the firms existing and future clients. His knowledge of financial planning is a huge asset for the firm.
Jordan and his wife Emily reside in Metropolis with their dog Brooks. He is an avid sports fan and when not at the office you may find him on the golf course. Jordan also enjoys discussions regarding the financial markets. Give him a call or stop by the office with any questions. Jordan will be glad to research and tackle any financial planning issues.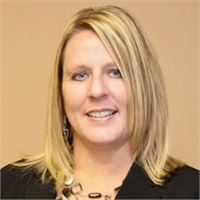 Kerry Hankins
Office Manager
Kerry Hankins joined Metro Financial Group in 2007, at which time she assumed the role of Office Manager for the firm. Kerry holds an associate of arts degree from Shawnee Community College. Kerry was a licensed real estate broker from 2009 to 2019 in addition to her role at Metro Financial Group. Prior to joining Metro Financial Group's management team, Kerry spent fourteen years in the banking industry, serving in a variety of management support and supervisory positions.
At Metro Financial, Kerry is assigned the task of seeing that the office operation functions efficiently and effectively. She oversees and manages every aspect of the operation from scheduling the client activities of the registered representatives and investment advisors to maintaining the integrity of the firm's website and database while assuring that client confidentiality is maintained, to overseeing that all operational requirements are satisfactorily fulfilled from a compliance standpoint. She is truly the quarterback of the team. She does all of this and still takes time to greet you with a smile.
---